Looking for a beautiful, easy house plant? Here is everything you need to know about Jade plants!
Jade plants are one of the most popular houseplants.
And I totally get why! They are really pretty with thick, glossy green leaves.
Plus, they are super easy to care for, even for beginners.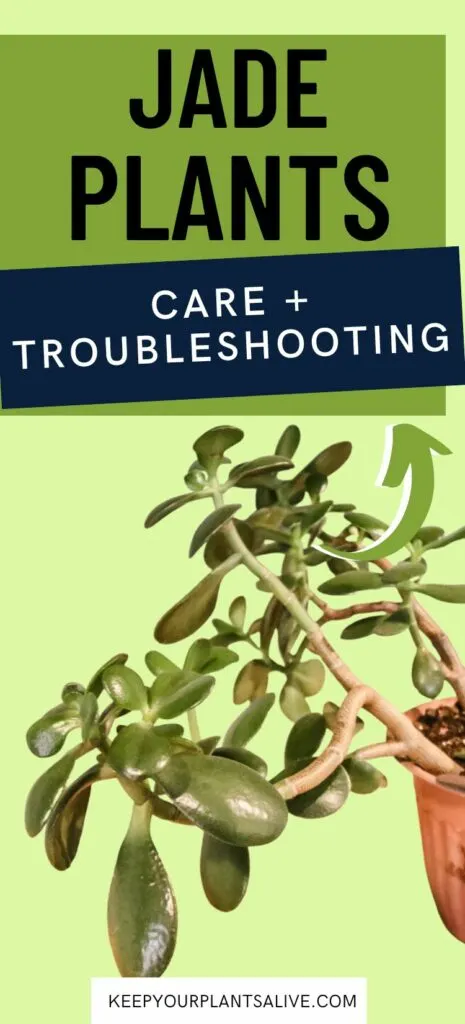 If you are considering adding a jade plant to your houseplant collection, you are going to want to read this post for everything that you need to know about jade plants!
Jade plant care
Check out our complete jade plant care guide!
Don't miss our guide on how to propagate jade!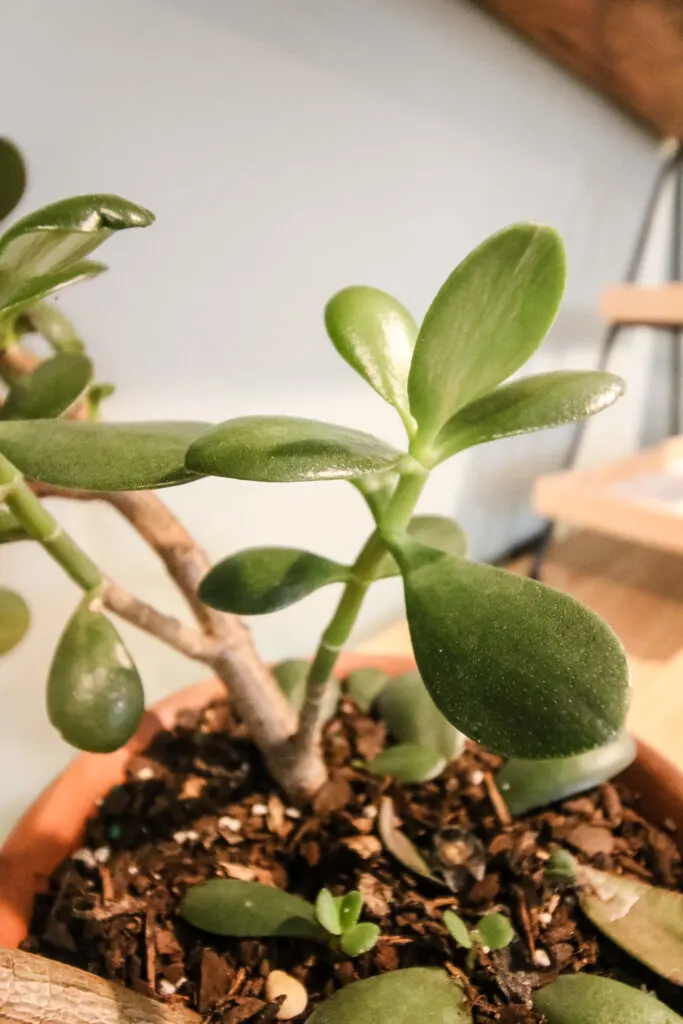 Jade plant troubleshooting
Here are some deep dives into common jade plant problems: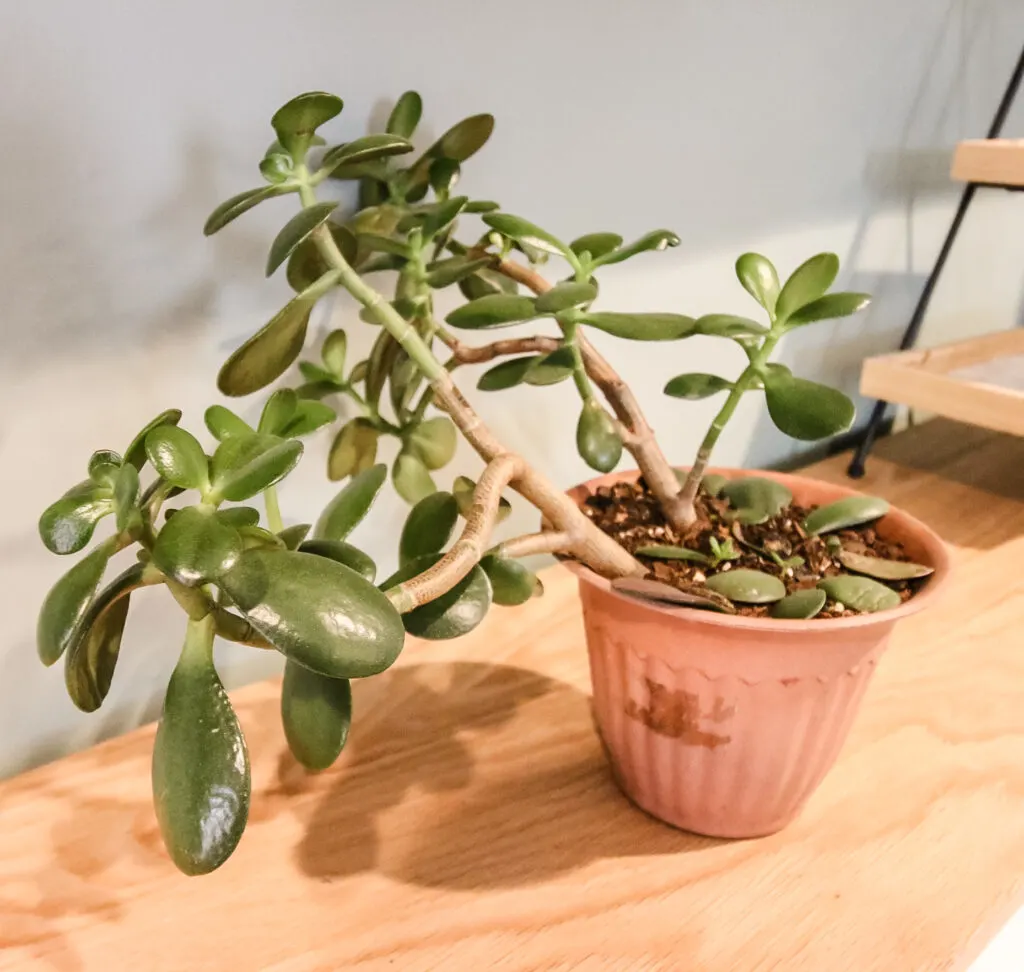 Shop Jade Plants
Shop Jade plants

Shop pots for jade plants
Here are some of my favorite jade plant accessories!
Be sure to download our free printable jade plant care guide!
Printable Jade Plant care guide
Join the (free!) KeepYourPlantsAlive+ community to access this exclusive printable plant care guide! Once you sign up, you can right click & save the JPG care guide. Or keep scrolling for more!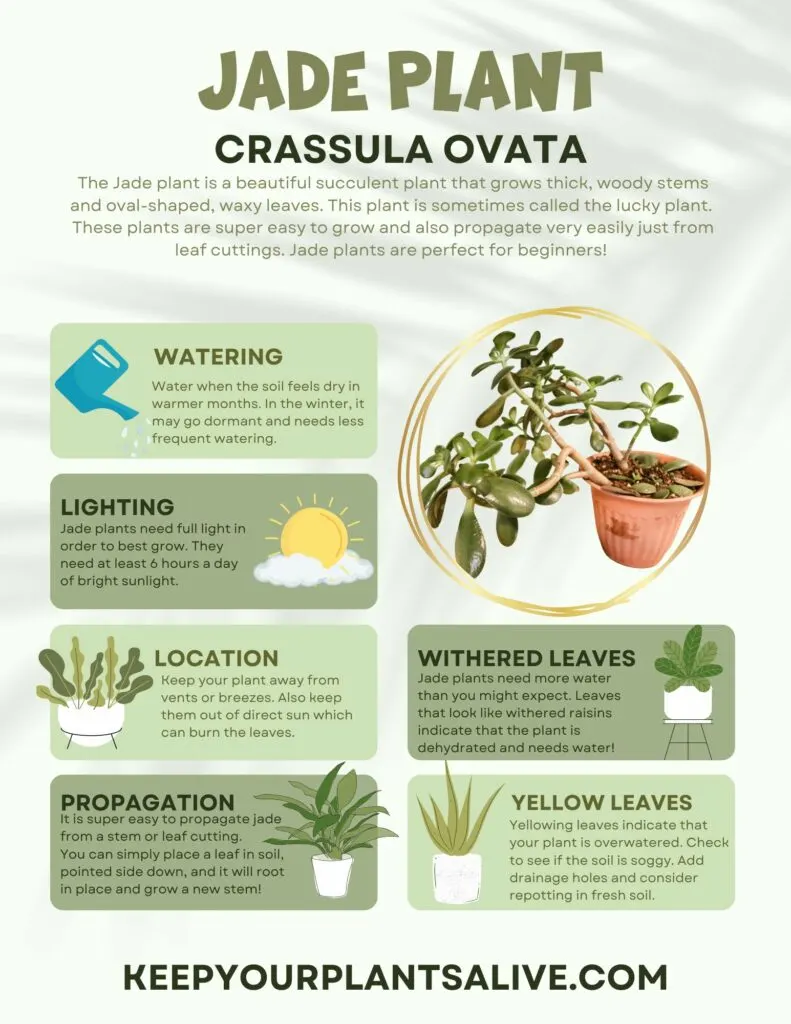 Thanks for reading!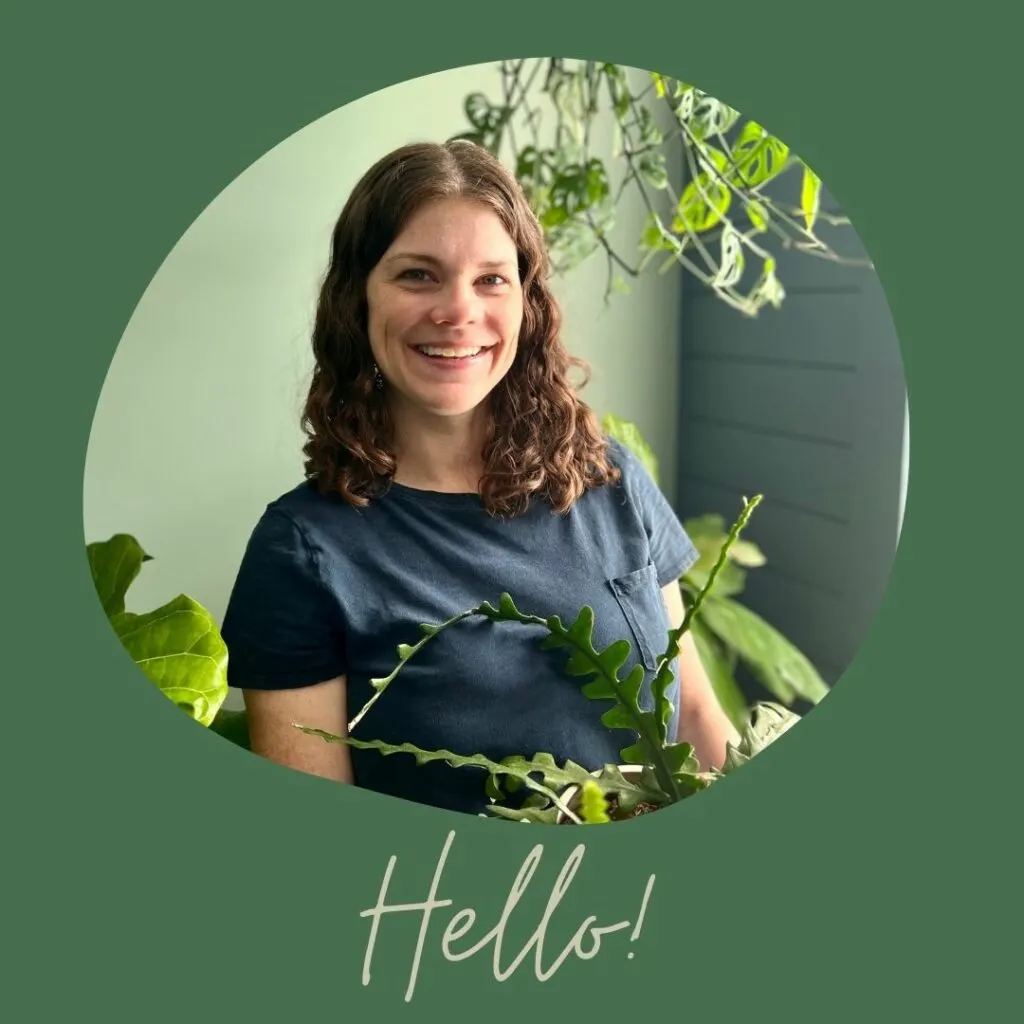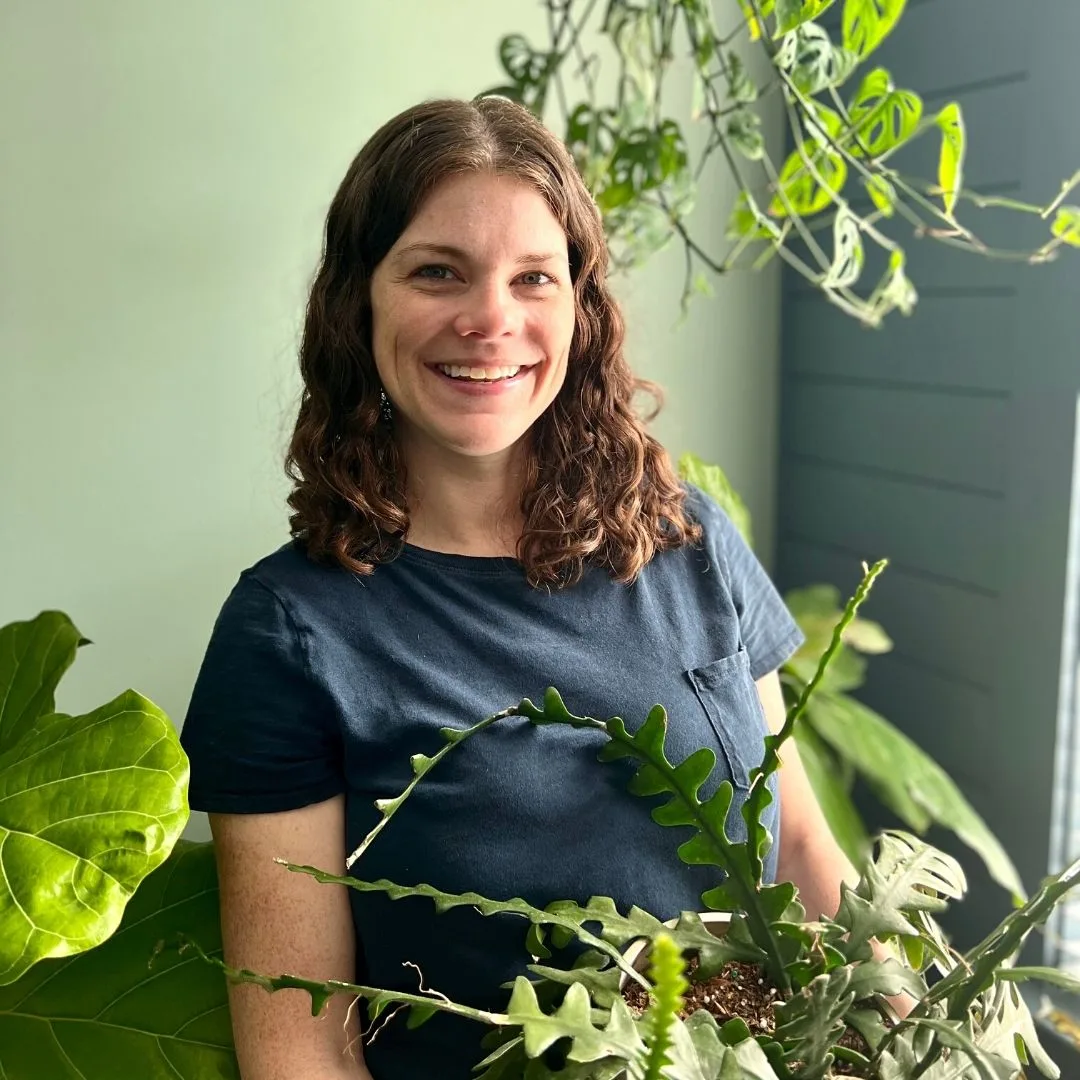 Hey there, I'm Morgan, a houseplant enthusiast from sunny Charleston, South Carolina. Growing up surrounded by my mom's lush orchids and African violets, I discovered the magic of bringing nature indoors. Thanks to the pandemic, I delved deeper into houseplants, discovering their power to uplift moods and transform spaces. I'm here to spill all my secrets, helping you pick the perfect houseplant – and make it happy. Let's keep your plants alive, together! 😊