Looking for a small gift idea for someone who loves plants? Here are the best stocking stuffers for houseplant lovers!
Shopping for holiday gifts for adults can be really tough. Whether you were looking for a small or large gift idea, adults often have everything they want and need.
I always suggest giving a gift in line with peoples specific interests for best results.
If you are looking for a gift idea for someone who loves indoor house plants, look no further.
Today I wanted to share stocking stuffer gift ideas for house plant lovers.
These are small gifts that could fit in a stocking, but would also be appropriate for someone who just wanted to give a small holiday, birthday, or thank you gift to.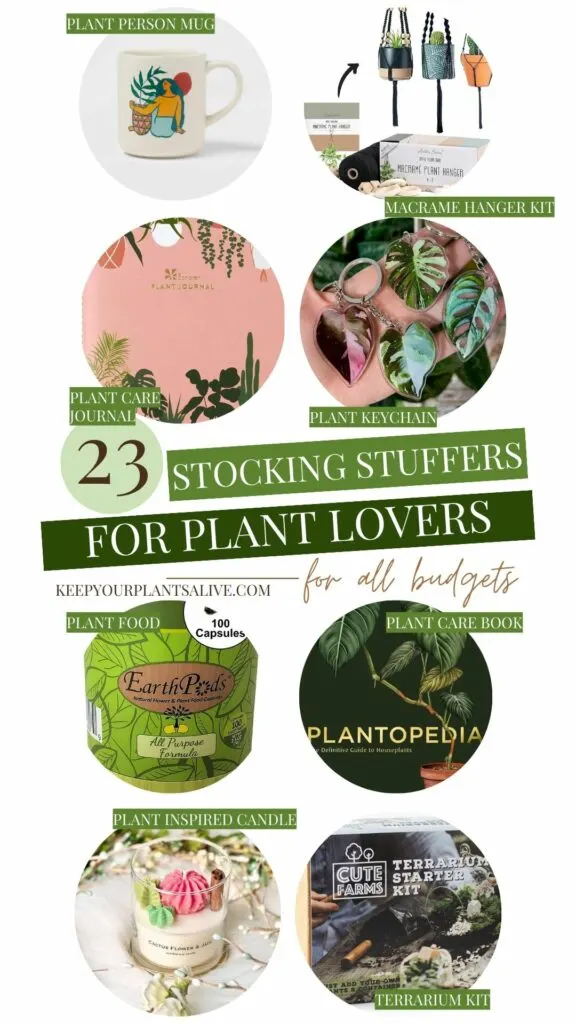 Best stocking stuffers for houseplant lovers
Here are a ton of ideas for gifts that I would be thrilled to receive as a house plant lover, myself!
Plant cuttings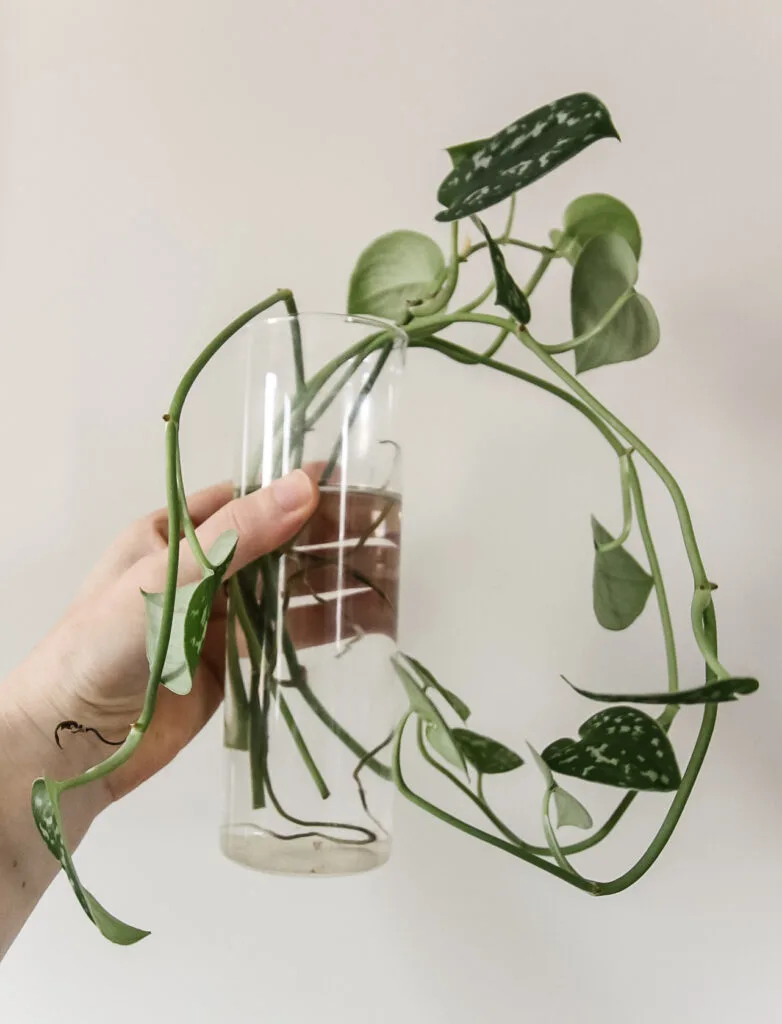 Ok, maybe don't put these in a literal stocking, but plant cuttings are the #1 best gift to give a plant lover!
Of course it is convenient and best if you can cut them off your own plant, but you can also purchase them online such as this cutting bundle on Etsy.
For best results, keep these in water like a bouquet.
Essential Tools and Accessories
These tools are commonly owned by plant lovers, but it can always be fun to refresh with a new set, and they are really great for beginners!
Mini Pruning Shears: Perfect for precision pruning and maintaining their plant's beauty.
Plant Mister: A stylish way to provide humidity to their beloved foliage friends.
Soil Moisture Meter: Help them take the guesswork out of watering.
Nurturing Necessities
Help feed their plants and keep them healthy with these handy tools!
Fertilizer Sticks: Convenient and effective for providing essential nutrients to their plants.
Plant Care Journals: Help them keep track of watering schedules, growth milestones, and more. Get our printable plant care journal here!
Plant Labels: Keep their plant collection organized with stylish and reusable labels.
Decorative Delights
Here are a few fun ways to show their love for houseplants in other ways outside the garden.
Plant lovers mug: If they drink tea or coffee, why not drink it from a plant themed cup!
Plant-themed Enamel Pins: Adorn their clothing or bags with tiny plant-themed works of art.
Plant-inspired Keychains: Carry a little touch of nature wherever they go.
Plant-themed Stickers: Deck out laptops, water bottles, and notebooks with botanical charm.
Creative Containers
TBH a houseplant owner can never have enough pots!
Mini Ceramic Plant Pots: Add a touch of charm to their plant display with these adorable pots.
Air Plant Holders: Showcase air plants in unique and artistic ways.
Hanging Planters: Elevate their plant game with elegant hanging planters.
Educational and Inspirational
There is always more to learn when it comes to houseplants!
Plant Care Books: Expand their knowledge and help them become even better plant parents.
Plant-themed Art Prints: Decorate their space with beautiful botanical illustrations.
Plant Care Workshops or Online Classes: Give the gift of learning and new skills.
Thoughtful Treats
Plant-inspired Tea or Coffee: Sip on blends inspired by their favorite green companions.
Botanical Candles: Infuse their space with plant-inspired scents and a cozy ambiance.
Hand Cream: Nourish their green-thumbed hands with soothing botanical ingredients.
DIY Kits
These fun kits give them a new and unique plant care project!
Terrarium Kits: Let them create their own mini ecosystem.
Succulent Propagation Kits: Encourage them to propagate and expand their plant family.
Macramé Plant Hanger Kits: Inspire their creative side with a DIY plant display.
What's your favorite plant gift to give or receive?
Thanks for reading!